Welcome to a Journey that Transforms Forever
Welcome, beautiful souls! We offer you not just retreats but transformational experiences designed to echo throughout your lifetime. These journeys are more than temporary escapes; they are profound awakenings that deeply integrate into your everyday life.
Through our uniquely designed retreats, Pearl Diving in Hawaii and Soul Diving in Bali, we invite you to explore the depths of your being and empower your spirit
01
Pearl Diving Retreat in Hawaii
Our premium 5-day experience takes you on a profound journey to the depth of your consciousness. It's far from standard personal development; here, you're guided to make a quantum leap in your consciousness, rising above societal norms and self-imposed limitations. Led by the combined expertise of Mark Edwards, a specialist in elite consciousness coaching, and Lisa Victoria, with her heart-centered approach, this retreat offers an immersive environment for expansive growth.
Next Retreat – Spring 2024
02
Soul Diving Retreat in Bali
At Soul Diving, we offer an array of experiences, from one-day connections with like-hearted souls to intimate, 3 or 5-day retreats, tailored to your unique soul rhythm. Each retreat is designed to fit different energetic contributions, immersing you in self-discovery and awakening your soul like never before. Leveraging Lisa's Radiant Heart Voice Program and Mark's consciousness coaching, we empower you to step into your authentic self. Your soulful investment reaps tenfold returns in personal growth and fulfillment, making your transformation an enduring journey that starts here.
For those with a little less time, the 3-day Soul Diving Retreat in the enchanting landscapes of Bali offers a soulful connection with the rhythm of the universe. Harnessing the power of Lisa's Radiant Heart Voice Program and enhanced by Mark's consciousness coaching, we guide you to break the cycle of self-neglect and step into your power.
Next Retreat – June 2024
Meet Mark Edwards and Lisa Victoria
We're Mark Edwards and Lisa Victoria, internationally renowned coaches in the realm of self-discovery, committed to the elevation of human consciousness and empowering individuals to shine their brightest.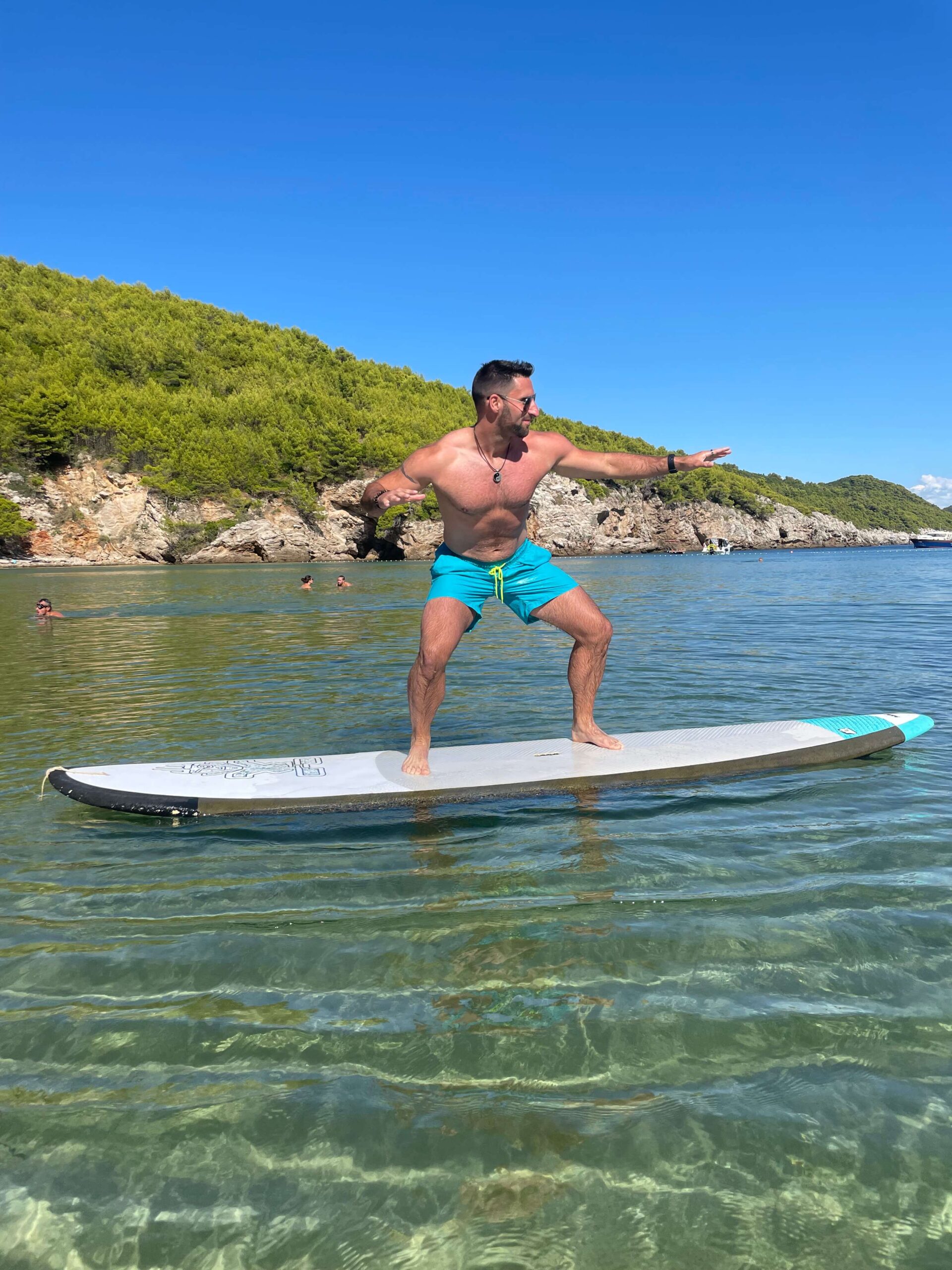 About Mark
Mark is an emotionally attuned and inspirational coach, specializing in fostering the growth of elite consciousness. His own personal battles with anxiety and depression have led him to believe in the transformative power of lived experiences. Influenced by conscious leaders like Russell Brand, Wim Hof and inspirational figures like Preston Smiles, Marc Von Musser and Tony Robbins. Mark brings an insightful blend of wisdom to his coaching.
About Lisa
Lisa, an internationally recognized coach and best-selling author of "Be Happy Now", dedicates herself to empowering women to shine from within. Drawing from her personal journey of overcoming life's challenges, she guides hundreds of individuals on their awakening journey, helping them to live their dreams. Her approach incorporates teachings from global thought-leaders and holistic healers like Mike Dooley, Abraham Hicks, Dr. Sarah Myhill, Dr. Joe Dispenza and Dr. Michael Mosley.
Together, we bring you two transformative retreat experiences. Both retreats are deeply inspired by the groundbreaking "BC System", created by Richard Wilkins and Liz Ivory. Our ultimate aim is not just to enhance your personal life, but to raise the collective consciousness and frequency of our planet.
If you're ready to transcend your current mental boundaries and step into a life of abundance, joy, and fulfillment, we invite you to join us in these transformative retreats.